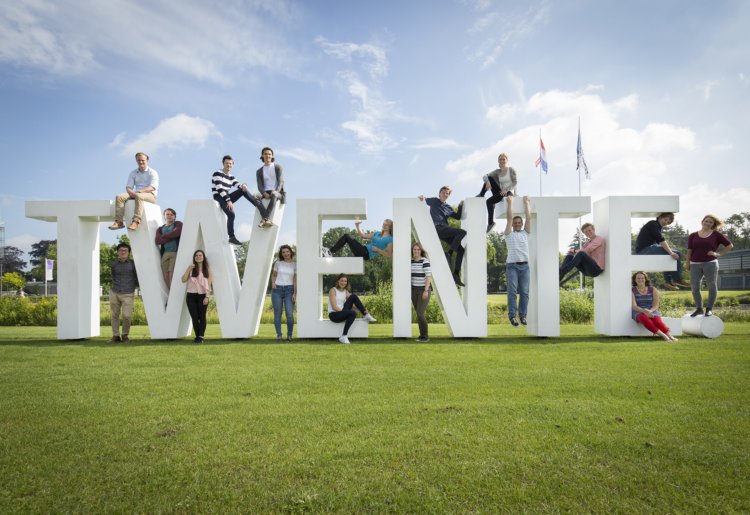 Working in the largest city in the eastern Netherlands
160,000 inhabitants, 30,000 students and a green environment that offers everything. Welcome in Enschede. The primary location of University of Twente.
Enschede is a bustling place
Get to know the city better
Just next to the German border you will find the heart of the eastern Netherlands. Enschede is a relatively quiet, safe and pleasant city to live, work and study in. Here you have all the space you need to be yourself. Watch this video to learn more about the Netherlands!
Your workplace
Located in the largest city of the eastern Netherlands
Moving to the eastern Netherlands
Join expat groups and clubs

There are many expat groups in Enschede that organize social events and activities. Joining these groups can help you meet new people and get to know the city better.
We are happy to invite all internationals to this monthly meet-up at Cafe Fellini in Enschede. It's a great way to meet other internationals from the region, share experiences, make new friends while have a drink and a laugh!

Expat centre

Getting to know the city
Exploring by yourself

Prefer to go on an independent exploration tour first. There are lot of sights and tons of fun activities to do
Attend cultural events: Enschede has a lively arts and culture scene, with events like concerts, exhibitions, and festivals happening throughout the year. Check out the agenda of venues such as Muziekcentrum Enschede or Theater Concordia.

Explore the city center: The city center of Enschede is a great place to explore on foot or by bike. Walk along the Oude Markt, visit the historic Grote Kerk or take a stroll in the Volkspark.

Visit museums: Enschede has several museums that showcase the city's history and culture, including the Rijksmuseum Twenthe and the Museum TwentseWelle.

Try local cuisine: The Netherlands has a unique food culture, and Enschede is no exception. Try traditional dishes like stamppot, herring, or bitterballen, or explore the city's vibrant food scene with international cuisine.

Read more

Twente High-Tech Region
The Twente Global Goals

Twente is ideal for pioneers who come up with smart solutions. Solutions that make a difference. Especially for the biggest social challenges.

You may be interested in learning about the Twente Global Goals. These are a set of 17 goals aimed at promoting sustainable development and creating a better world. Twente has many initiatives and organizations working towards these goals, and as an expat, you can get involved and contribute to making a positive impact. By working together towards the Twente Global Goals, we can create a more sustainable and equitable future for everyone.

Read more
Work we are proud of
At the University of Twente, we love our beautiful locality. Did you know that we are connected to many local communities? And that we also contributed to the vision of 'city marketing'? Another example that shows just what a difference our work really makes.