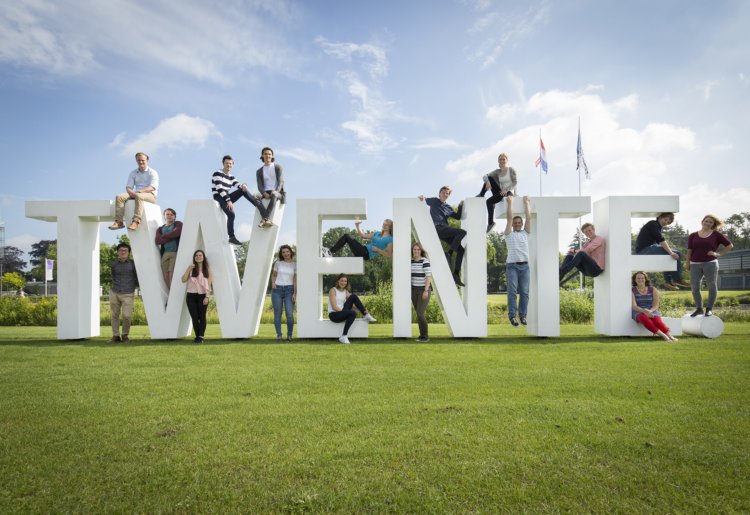 Working in the largest city in the eastern Netherlands
160,000 inhabitants, 30,000 students and a green environment that offers everything. Welcome in Enschede. The primary location of the University of Twente.
Enschede is a bustling place
Get to know the city better
Just next to the German border you will find the heart of the eastern Netherlands. Enschede is a relatively quiet, safe and pleasant city to live, work and study in. Here you have all the space you need to be yourself.
Your workplace at the University of Twente
Located in the largest city of the eastern Netherlands
Moving to the eastern Netherlands
The Twente Expat Centre will help you

For any questions about regulations, housing and education, please contact the Twente Expat Centre (ECEN) in Hengelo. The ECEN team provides paid services to all expatriates living and working in the Twente region. From housing, taxes, finance and education to all kinds of personal and social needs.
It's also good to know is that the Twente Expat Centre is an initiative of the Twente World Trade Centre. They are supported as well by numerous municipalities in the area. These include Almelo, Borne, Enschede, Hengelo, Oldenzaal and various companies.

Expat centre

Twente High-Tech Region
The Twente Global Goals

Twente is ideal for pioneers who come up with smart solutions. Solutions that make a difference. Especially for the biggest social challenges.

Read more
Work we are proud of
At the University of Twente, we love our beautiful locality. Did you know that we are connected to many local communities? And that we also contributed to the vision of 'city marketing'? Another example that shows just what a difference our work really makes.