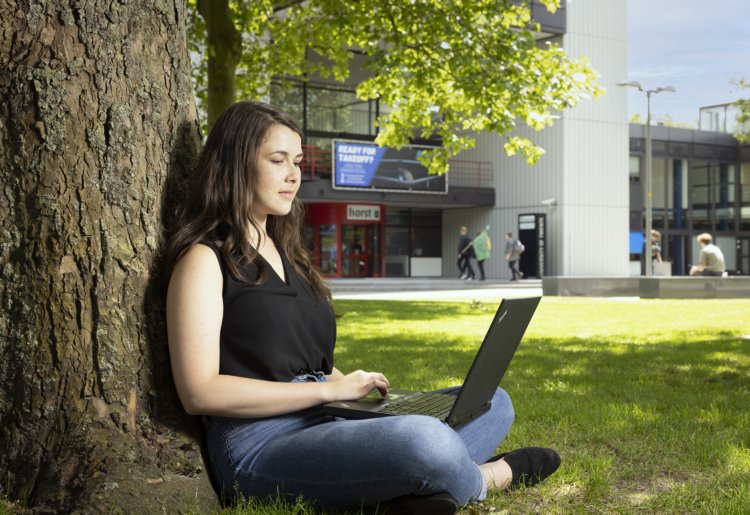 Kick-start your career with a practical design-oriented EngD
Follow a EngD (formarly PDEng) at the University of Twente after your Master's and create new opportunities for yourself. EngD is a paid job in addition to being a post-master's. Together with business professionals, you will focus on an innovative design issue. The EngD offers a springboard to a career as a designer/developer.
Working as a EngD
All EngD post-master's at a glance
Meet the needs of the industry after your Master's. With a EngD, the opportunities are there for the taking. For example, the University of Twente offers the following programmes:

√ Civil Engineering
√ Robotics
If there are no (suitable) vacancies available; 
Developers that realise innovations
Ready for the future of your career
The foundation for the rest of your career
Convert knowledge into technical innovations
Technical design in practice

Select from a wide range of subjects combining in-depth research with teaching modules. Over two years, such a programme consists for 50% of following courses at the University of Twente. The other 50% involves carrying out a design assignment at an organisation. A great example of how to make a direct impact in society. And that perfectly reflects with our mission and vision: Shaping2030.

Our mission and vision: Shaping2030

Look at what suits you better
The differences between EngD and PhD

Both a EngD and a PhD are postgraduate courses. The difference? A EngD is more oriented to practical application. So the focus is on the needs of the industry. Furthermore, a EngD:

√ takes two years. A PhD takes four.

√ has a theory part (50%) and a practical design part (50%). As a result, the programme combines academic education with an industrial context.

√ focus on (technological) design. With a PhD, the focus is mainly on in-depth research.

Read more about EngD at UT
A EngD candidate explains
Niels gives his view
See for yourself what the life of a EngD candidate is like. Niels tells us more about it. Other alumni also love to inspire you with their stories. Do you want to know more about the EngD? Send an e-mail to engd@utwente.nl.